Q2 Technologies; a former subsidiary of Quaker Chemical which developed the MEA-Triazine scavengers used world-wide today, has brought to market the Pro-Series which includes the Pro3® and ProM® non-amine H2S and Mercaptan scavenger, respectively. The Pro-Series is the next generation of scavengers replacing MEA-Triazine in liquid hydrocarbon streams.The Pro-Series is the result of a need to reduce fouling created by amine based scavengers in refineries, production streams and crude oil terminals while improving mercaptan removal performance compared to that of MEA-Triazine.
CHALLENGES
A leading Midstream company in the Permian had an active Producer bringing 50,000 bpd of crude oil on pipe into their facility, but was faced with the challenges of high levels of H2S and Mercaptans.
High volumes of non-triazine scavenger from a 3rd party were being used but failed to meet spec. and was fouling gathering lines.
Producer faced risk of being shut-in so Midstreamer reached out to
Q2 Technologies to provide a non-triazine solution
SOLUTION
A combination of the Pro3® and ProM® was implemented into the Midstreamer's overall system, not only in the Permian, but also at the Gulf Coast where they had additional infrastructure. Both products work in tandem.
Q2 Technologies in combination with the Midstream's facilities team installed injection pumps, placed storage vessels, and connected the system to their SCADA system.
End goal was achieved: Crude volume treated to allow volume to flow on pipe and not to turn away potential throughput volume
RESULTS
Pre-Treatment Mercaptan level: 200 -600 ppm w/w per UOP-163/D-3227
Post-Treatment Mercaptan level: meets spec of <75 ppm
Pre-Treatment H2S level: 4,000 – 5,000 ppm v/v per ASTM 5705
Post Treatment H2S level: <10 ppm
TAKE-AWAYS:
Pro3® and ProM® chemistries allowed customer to consistently meet H2S and Mercaptan specifications that 3rd party chemistry was unable to reach.
Overall cost of treatment was reduced by >25%.
---
Related Case Studies
Crude Oil & Liquids - Triazine
Amine Treater Regenerator Vent Scrubber
- H2S level reduced so that air can be discharged into atmosphere using Triazine.
-This continuous system has produced substantial economic benefits for the customer.
Crude Oil & Liquids - Pro3®
H2S Removal in Crude from Marine Tankers
- $10K per month chemical savings by using Pro3®
- Deliveries cut by 50%
- Millions of barrels treated and hundreds of tankers and barges in spec.
Crude Oil & Liquids - Pro3® HT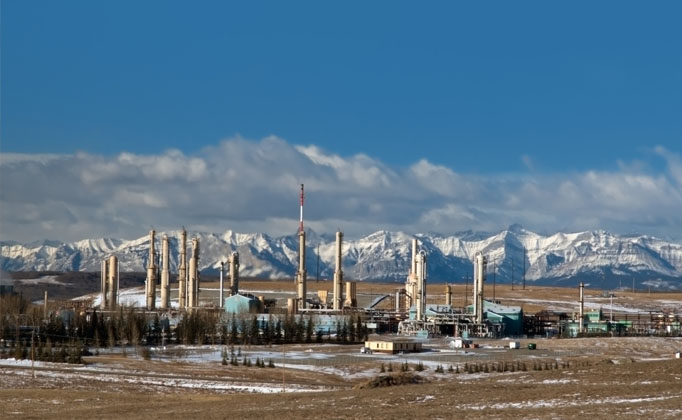 High-Temp H2S removal in Lab & Field Trials
- Effective at low H2S levels even with >1% BS&W.
- Quick reaction time.
- Remains effective at high temperatures.
- No evidence of sulfide scaling.